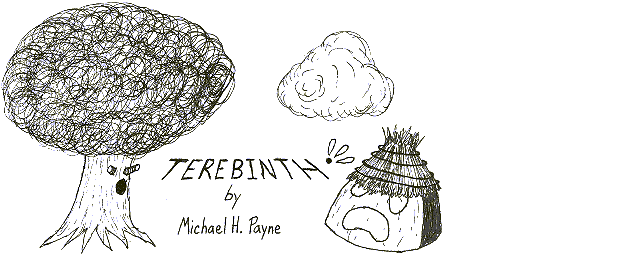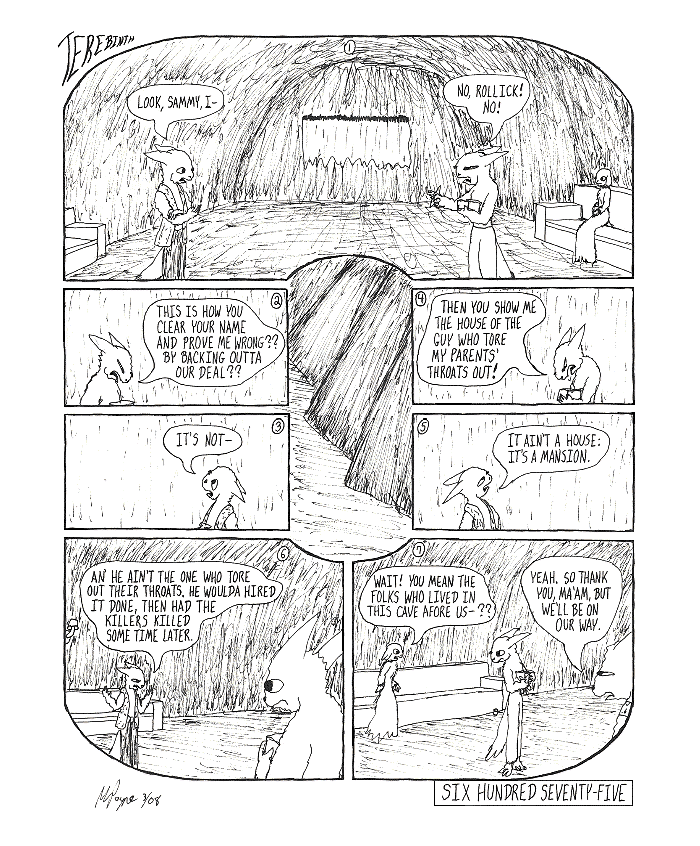 Sounds to me like we've got a revelation or two coming up...
It also occurs to me that I should note our entrance into the third and final Act of Sammy's Solo Adventure. As near as I can tell, the thing's structure'll shake out as follows:
Act III, scene i: page 674 through page 683, scheduled to appear on May 15th, 2008
Act III, scene ii: page 684 through page 692
So if the pattern holds, the story'll end June 10th. Mark your calendars appropriately.