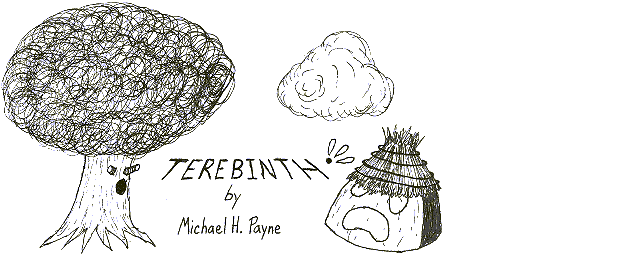 A New Page
Will be Posted
Each Monday.




Actually, I think it's Publishers' Clearing House that tells you you might have already won, isn't it?
If you're looking for more stories by me, may I suggest my two novels? Morning, Noon & Night, inspired by the recently concluded My Little Pony cartoon show, has all the talking animal swashbuckling adventure you can shake a stick at if that's your idea of fun, while Neighbors tells the story of a young man with a degenerative neurological condition who discovers that he can now communicate with animals. And there's always the option of visiting my Amazon Author page, too. I've got about a dozen of my previously published short stories for sale over there.
"The Sleep of Reason," a story I wrote about what it means to be a figment of someone's imagination, is up right now on the Zooscope website. And I have a final story—for now—about Cluny the Sorceress Squirrel, a thing called "Guidance Counseling," available in the 34th and final volume of Marion Zimmer Bradley's Sword & Sorceress anthology. There'll be more about Cluny in the future, though, or I'll know the reason why!
I've also discovered that the nice people at Blogspot have one of them fancy RSS feeds. So you can subscribe to it and have links to the latest Terebinth pages delivered right to your virtual doorstep twice a week. The URL to add to your RSS reader--or whatever it is you use--is http://hyniof.blogspot.com/feeds/posts/default?alt=rss, and thanks to the guys over in The Webcomic List Forums for making me think about all this. Ah, technology...
Or if you'd like to see me flail about with more technology, I've gone and gotten myself a Facebook page. I'm posting nothing but poetry there, so if you don't get enough of that with Kestrel's regular outbursts, it might be just the place for you!

There's things at the bottom of the page here, too: a link to the Cast Page; a link to a place where folks can comment on the pages; and, of course, the Web Counter. More comics for your perusal can be found on the Comix Link Page, and I've got an About the Author page up in case you've been wondering.